ASPHALT SEALCOATING
Protect and prolong the life of the asphalt surfaces around your home or business. Sealcoating is the most cost effective and reliable option. Sealing your pavement will not only protect your investment, but will make your asphalt look brand new. Sealcoating also helps the asphalt surface to resist oil, gasoline and other chemicals while extending the life of your parking lot, roadway or street.
Residential Asphalt Sealcoating
EXTEND THE LIFE OF ASPHALT SURFACES
Our sealcoating specialists can restore your parking lot, road, street or other surface. We use high quality Gem Seal and Sealmaster sealer to repair your asphalt. Completely replacing your driveway, parking lot or road is not always an option. Fortunately, our asphalt sealcoating professionals can help. Sealcoating preserves the look, function and longevity of your asphalt surface at a lower cost than replacing it.
Parking Lot Sealcoating & Marking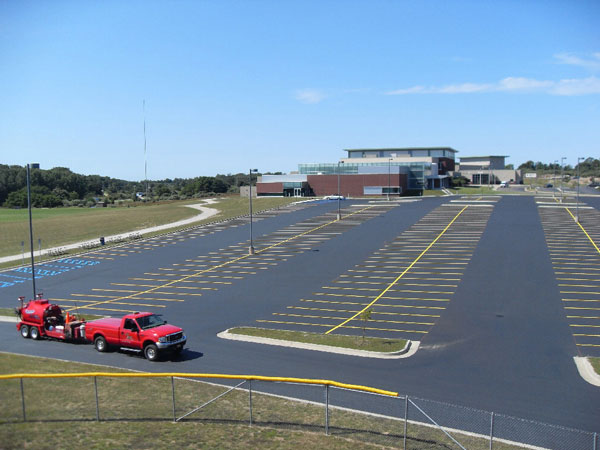 SAVE MONEY WITH ASPHALT SEALCOATING
Regular sealcoating of your pavement or existing asphalt surface will save you hundreds or even thousands of dollars in repairs and resurfacing costs. Your parking lot or driveway is a big investment, that's why we stress the importance of sealcoating your pavement and protecting your investment! By routinely sealcoating your pavement or existing asphalt parking lot, you can save hundreds, even thousands, of dollars in repairs and resurfacing costs.
Asphalt Sealcoating for Parking Lots
COMMERCIAL & RESIDENTIAL SEALCOATING SERVICES
We service parking lots, shopping malls, hospitals, churches, pickle ball courts, and basketball courts. Brian's Superior Sealcoating uses the highest grade materials available. Our skilled and professional crews use only the finest state-of-the-art equipment and materials. This is to help insure our customer's total satisfaction.